The analytics portfolio of Qlik
Qlik is a vendor with a long track record in the analytics arena. Qlik's portfolio includes a broad spectrum of analytical components. The best-known solutions are Qlikview and Qlik Sense.
What is QlikView?
QlikView is Qlik's analytics solution for fast-developing, highly-interactive guided analytics applications and dashboards. The software allows users to free data insights and relationships across different sources with QlikView's Associative Data Indexing Engine. 
QlikView offers guided exploration, innovation, and collaborative analytics for sharing insights. Also, the program allows users to create and use analytic apps without needing development skills. 
The solution consolidates data from multiple sources to provide centralized data for high-level reporting. The intuitive click-through dashboards make it simple for non-IT professionals to understand unknown trends. 
What is Qlik Sense?
Qlik Sense is a third-generation analytics platform, empowering everyone in organizations to make data-driven decisions. People of all skill levels get analytical power, with unique associative exploration and search, AI-powered insight suggestions, AI-accelerated creation and data prep, advanced analytics integration, and natural-language, conversational interaction. They can easily share and communicate the insights they discover and get answers anywhere they work – with fully interactive and secure online and offline mobility. And for the enterprise, you get the right platform with open and standard APIs for customization and extension, robust data integration and connectivity, centralized management and governance, and a Kubernetes based SaaS / multi-cloud architecture driving scalability across combinations of on-premise, private, and public cloud environments.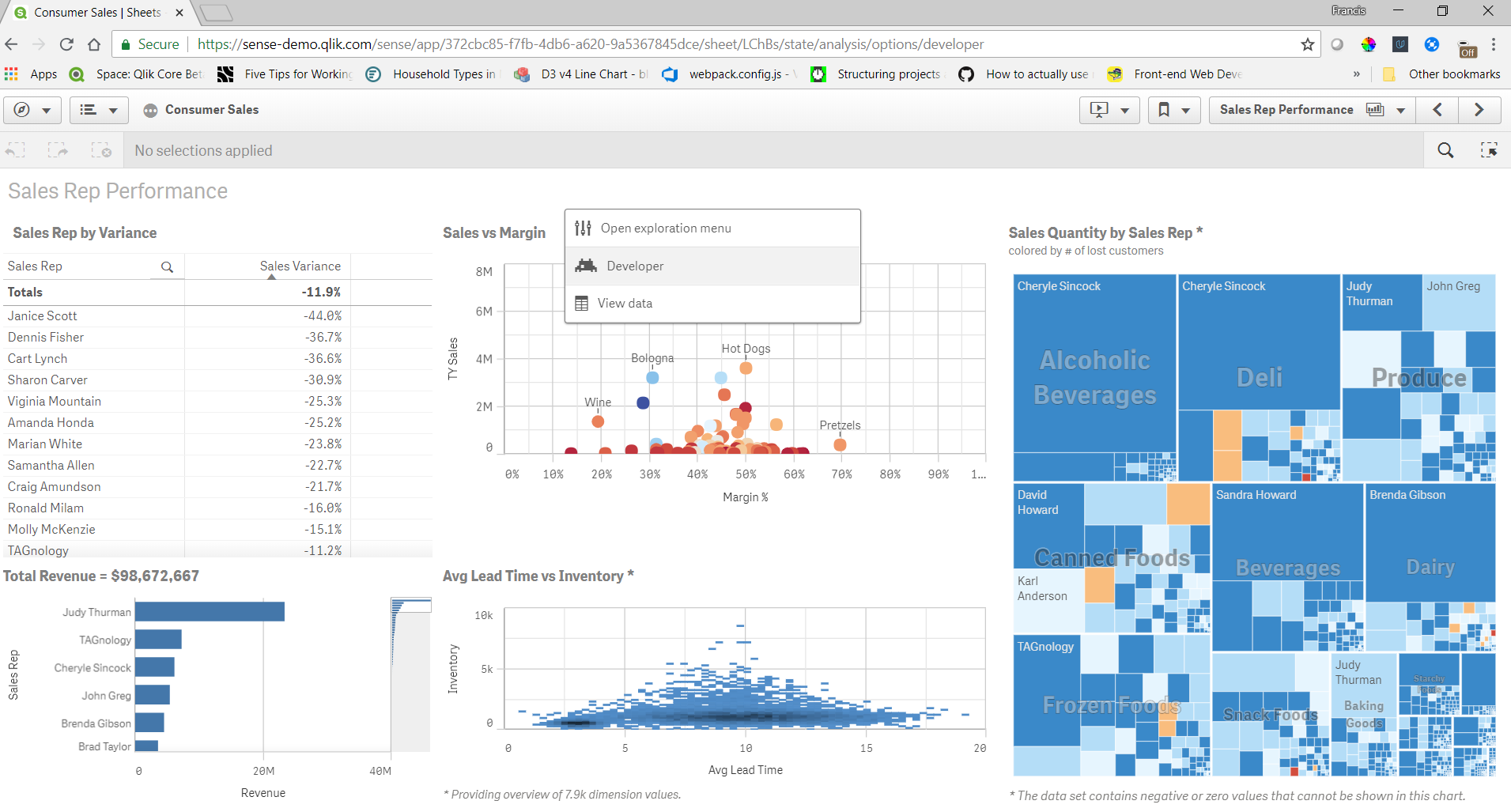 The solution comes in three different editions – Qlik Sense Enterprise, Business, and Team. Users can deploy the solution in the cloud or on-premises. The solution offers data visualization and discovery for individuals and teams. The software's data discovery tool helps businesses of all sizes explore simple and complex data and find all possible associations in their datasets. With the drag and drop interface, users can create interactive data visualizations to present the outcome in a story form.
Rockfeather and Qlik
Rockfeather has been working with Qlik technology for years. We have helped our customers by deploying a project team, but also by providing the right coaching & training for your people. Together with our customers, we have realized dashboards and report for a broad spectrum of use cases.